You know that old cliche – you don't have to be crazy to work here, but it helps?! Well, welcome to the book business my friend.  In the style of Joni Mitchell, I've looked at publishing from both sides now – well, three sides to be precise, a triangular perspective with lots of 90 degree angles.  I've gone from an unpublished writer, to self-published to traditionally published and I can safely say that the one rule of successful book publishing is…. there are no rules!  I'm starting to wonder if the publishing industry is some form of collective insanity.  And it is the writer, the creative power at the centre of the… triangle, who has the least amount of certainty in this baffling equation of reader plus book, multiplied by publishing.
But wait, that's just inside the triangle.  The real uncontrollable variables are all outside the triangle, like….. like a big circle encasing billions of little triangles (God I wish I hadn't brought up geometry) that functions according to its own rules and agendas.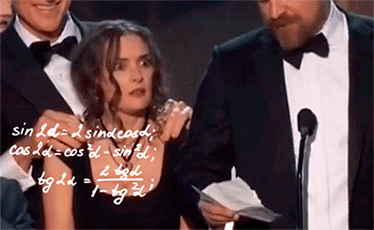 Let me break it down (and stop pretending I know anything about sums).  As an unpublished author, I clung onto the popular belief that published authors had it made, that publishers showered you with advances and follow-up deals for books you haven't even written yet and that once your book was on the shelf, everyone would know of its existence and buy it.  It's weird to be looking back on that time now, because I suppose it forces me to see how far I've come, which is not something I'm very good at doing.  I'm always chasing after the next rainbow – I guess it's the human condition.  But it's also a reminder of how much work went into becoming the writer I am now – which is the same for all writers.  So much work goes on behind the scenes, during the lean years when the only message you got from the outside world was, 'getting a book deal is harder than winning the lottery' or 'writing is a nice hobby'.  At this point, a lot of writers think about quitting.  It seems utterly pointless and delusional.  A strange breeding ground for future authors, but one thing it certainly teaches us all is resilience and something else far more interesting (okay, two things, I told you I was bad at maths) PASSION.  It's at this stage you find out whether or not writing is your passion, because if it is, it won't let you go, so you may as well make the best of it.
Which brings me to self-publishing.  The best compliment I can give to self-publishing is that most readers hardly notice if a book is self-published anymore (I know this from my reviews).  It turns out the digital revolution was right; people don't care where their stories come from, as long as they're good.  The cream did rise to the top – all of the worries people had about rubbish novels taking over the world were unfounded and in the end it was the reader who shaped the self-publishing landscape.  Yes, it drove down the price of an eBook, which has had both good and bad repercussions (more anon), but it also introduced authors (who might otherwise have withered and died in a pile of their own submission material) to a new readership that traditional publishers weren't targeting.  Turns out people wanted to read about vampires and spacemen and weird sexual contracts!  But I digress – the point is, self-publishing is brilliant, dynamic and offers better royalties than the main traditional publishers, but it does have its limits and this is where reality sets in. Your book is just one out of zillions of books published every year and the problem that needs solving is how to get noticed?
Cue traditional publishing!  The old school, tried and tested way of getting your book in front of readers, but even this approach has its challenges.  There's no doubt that having your book published traditionally gives you (as a writer) the kind of validation recognised by booksellers and readers alike.  And for me personally, it was a huge vote of confidence in my writing career.  I'm no longer working in complete isolation and it feels good to have people who care as much about my book as I do!  But books don't automatically appear on shelves, they need to charm the book buyers first and if you walk into any bookshop, you will see who has the most influence.  You're still facing the same problem – how to get my book noticed in a crowded market.  This came home to me when I walked into my local Dubrays the other week, an auspicious occasion, because it was the first time I was going to see my book in a shop (that I didn't have to hand-deliver myself!)  The windows were taken up with large displays for Anne Tyler's new novel (like she needs the publicity – and now I've given her more!!) and as I walked down the centre aisle, all of the mainstream publishers had their new releases displayed like colourful fruits at a stereotypical French market. I had already heard of these books through print media and online thanks to their big promotion budget, and now they held prime real estate right throughout the shop.  So there is a lot more to this book business than meets the eye and each new deal is a giant victory for your book. (Like the fact that The Story Collector is now on promotion in all WH Smith stores in Irish airports – YAY!!)
So I'm still pushing, still trying to let people know that my book is good and it's on the shelf.  I'm very lucky to be with my publisher and have a wonderful PR person helping me, but the truth is, I am probably working harder to promote this book than I did on my previous two.  Then again, I have more to promote and that's thanks to having a publisher, which has definitely opened more doors for me.  I just got off the phone from the arts reporter for my local newspaper and I'm constantly submitting articles to online publications and (gently) reminding people that my book is on promotion and on the shelf.  What's that? Where can you buy it? Allow me to furnish you with those deets 🙂
Book Depository ~ Dubray Books ~ Foyles ~ O'Mahony's ~ Waterstones ~ WH Smith
Amazon UK  ~ Amazon US ~  Amazon (paperback)
So what's my point?
It's non-stop graft, but you still have very little control over how well your book will perform.  You spend years in the Unpublished Doldrums, wondering if you're any good at all or if you'll ever make it, then if you hang in there, you might get to Self-Published Isle, a wonderful place where you make everything happen yourself but lack the support of industry insiders.  Then if you're really, really lucky, you'll get to Trad-Published Mountain, a mythical place where not all is at it seems, but the view is good and the bar is subsidised!
HOWEVER, after all of that and regardless of which route you take to publication, chances are your voyage will be scuppered by pirates (or as they should be called, copyright thieves).  The digital revolution has been such a wonderful progression for everyone who loves books, but the downside is the growth in illegal download sites.  Like the music industry before, books have lost their value for some and even 99p is deemed too high a price for a book.  A typical comparison when discussing this topic is that some people believe it's normal to pay more for a cup of coffee than a book.  So after all those years of working on your craft for no income – the years of submitting and learning how to deal with rejection – the years of starting over with a brand new novel and putting the old one in a drawer – the years of being told it's not commercially viable or 'right for our lists' – the years of promoting your author platform – more writing – more editing – waiting for a response – providing tons of free content to gain exposure – finally getting a deal – discovering you won't be getting a six figure advance after all – more promotion – doing all of this before you see a red cent – some creep comes along, takes your new book and makes it freely available for anyone to download.
Because, as we all know, people in the arts aren't really working; it's not like a real job, so they don't deserve a real income.  And the people who download your book from an illegal site aren't really stealing, because they probably wouldn't have bought it anyway. Or maybe they're like the old me, thinking that published authors are doing quite nicely for themselves and anyway, the publisher will probably cover the loss.  Maybe articles like this in which author earnings are revealed to be less than the minimum wage, will help (and they're the lucky ones, professional writers who got published and write full time).  For authors in Ireland, it's even less (The €500 a year career)  This is what's happening and finally the industry is starting to fight back, as in the recent case with OceanofPDF (The Times).  But is it too little too late?  Who knows.
All I do know is that, in the face of all this improbability, writers keep on writing and books are more popular than ever.  I see the enthusiasm of new publishers (like Urbane) to become a dynamic and exciting alternative to the Big 5, to give voice to new writers and offer readers something different from the risk-averse mainstream.  But this whole fallacy about 'writers not doing it for the money' needs editing.  We might not be motivated to write by money, but we would very much like to be remunerated for our work, thank you very much.  Even if it is a pittance, we've earned it! Fiction writers are real people with very ordinary lives, trying to create something a little extraordinary that everyone can enjoy.  I don't think the world owes us a living, but it sure as shit needs to protect our copyright and give us a fair share of the profits from our work (UK book sales for 2017 hit a record £5.7 bn, read more here).
So on the one hand we have an industry that has been described as 'exploitative' by author Philip Pullman and on the other, a section of society that now expect to read books for free.  Even with my limited skills, I know that doesn't add up.  And that is why writers are SOOOOO my type, because even though they are aware of this shit storm going on in the big circle around them, they sit down and keep plugging away at their story, in the hope that the pen will ultimately triumph over everything else.  Yeah, maybe we're slightly deluded, but how else do you think books get written?!  Writers are dreamers.  They have to be, to imagine a place where words are not something to be stolen, but something to be cherished.