Well, I didn't win the Costa Book Award, which is the first of today's problems, but at least one of my favourite novels of last year – The Seven Deaths of Evelyn Hardcastle – did, so that's some consolation.
Now before I delve into the dark and murky waters of #WriterProblems, I have to preface it with a caveat, of sorts. A prologue, if you will. A prolo-blem. And it is this: nobody gives a shit if you have writer problems. You're the one who kept banging on about writing a book and now you're published, you should be full of the joys of spring and stop moaning to everyone about how hard it is. Right? *whispers* So when we talk about writer problems amongst ourselves, we need to do it in the softest voice that only bees can hear, lest we come across as ungreatful whingers.
There is nothing like finding yourself waist-deep in the tundra of a first draft to start questioning all the rose-tinted crap you once spouted about the charmed life of being a writer. That's the stuff you say after the book is written and published and safely out of your hands. But writing is like a game of snakes and ladders – when it's time to start writing your new book you are unceremoniously shoved down a snake and sent back to square one, having learned (apparently) nothing. In fact it's even worse the second time around because you know you did this before, but you have no recollection of how you did it. Was it this hard? Was I this ill-prepared? It's like like people telling you that you climbed Everest as a toddler, yet now, as a grown-up, you're suddenly terrified of heights.
So what are the main problems we writers face on a daily basis? What are the shared agonies that can make us feel, if nothing else, less alone? Well, strap yourself in, literally, for number 1.
Problem Number One:
How to stay in the chair –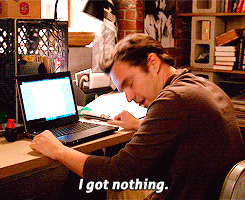 This might sound basic, but Jesus Herbert Christ, it is probably the most challenging part of writing a book. Your house suddenly becomes a wonderland of endless activities – everything from doing housework to making tea to 'getting some air in the garden' are all colluding against you finishing your novel. With the help of some fellow authors on Twitter, I'm currently working on a prototype for a writer's chair™ featuring a seatbelt, tea-making facilities and a timelock. Kind of like an electric chair, only with cushions and a shelf for your biscuits.
Problem Number Two:
Nobody takes your job seriously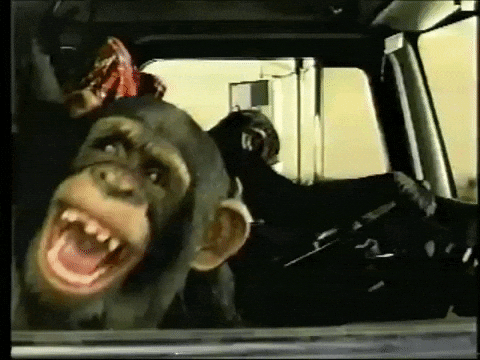 If you manage to avoid the distractions of giving your oven a deep clean or attacking the grout with a toothbrush, people drop by because you're 'not doing anything'. It's hard to convince people that staring into space wearing your pyjamas is work, but IT IS! 'Sure you can do that later,' is the battle-cry of well-meaning muggles who have NO CLUE that 'later' you'll be putting together a soundtrack for the film adaptation of your book, so no, that's not convenient either. When you have a book out, people actually start to take you seriously – they see your book on the shelves and think 'Wow, you really are a writer.' But no sooner have the 'Buy 1 Get 1 Half Price' stickers faded than you resume your lowly position as a work-shy chancer, dealing in 'ideas' and 'concepts' rather than real work.
Problem Number Three:
Other writers –
Yay! Look at us and our brilliant award for being brilliant!! Damn them and their  daily wordcount updates, their new contracts, their constant doing stuff! It puts you forever on the back foot, feeling you're not doing enough. You think, great, I've written a page that wasn't totally awful today and then you see somebody is doing a writing retreat to kickstart the 10 book deal they've just signed and all before breakfast All of a sudden, your accomplishment pales in comparison – but it's a trap. Don't let other peoples' success diminish yours. We're all moving forward, we're just at different points along the way and as Teddy Roosevelt once said, 'Comparison is the thief of joy'. Bloody joy thieves!!
Problem Number Four:
Quality Control
This is a two-part problem – not knowing if what you're writing is any good, but also having to persevere with your 'not any good' writing because that's what a first draft is. I almost have to write with my eyes closed! And the perspective keeps changing, like those mirrors at the fun-fair – one minute you think what you've written looks great – then it looks like one of Frankenstein's nightmares. What seemed pithy and clever yesterday is tired a cliched today. But you know, Rome wasn't built in a day (badum-tish!) and you just have to fake it until you make it. (I'll stop now.)
Problem Number Five:
Having/Not having a contract.
This is where those 10-book-deal-joy-thieves are smiling on the other side of their faces!! While the security of having a book deal is nice, being creative on purpose is a lot of pressure. In one sense I feel lucky because I've never really had to write to a deadline. Ideas have come organically and I've had the space to let them germinate into something approaching a plot. But the flip side of that is the sense of futility that creeps in. 'Is anyone ever going to read this? Will it ever get published?' It takes a lot of grit and determination to keep going when you don't know the answers to those questions. And I think most authors, regardless of what stage they are at in their careers are very aware of the shifting sands in publishing, so nothing is certain. The best solution is to write for yourself and worry about the rest later.
Problem Number Six:
Refusing to give up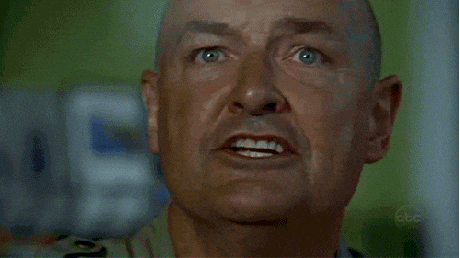 Well-meaning Muggles: So if it's that tough, maybe you should pack it in?
Me: I'm sorry, what now? What gave you the impression that I don't want to do this? I'll be a writer if I wanna be, dammit!!
So you see, despite all of the problems with writing, it's still the one thing you get a kick out of doing, even if it insists on kicking you back. We all have romantic notions of what it is to own a bookshop or be a musician or a circus performer. But all of these exotic-sounding jobs have very mundane daily rituals. The gloss is just the tip of the iceberg that everyone sees and many envy, but the hulk that lies in solitary darkness is the part you have to make friends with if you want to get to the end of the story. And I will get to the end of this story, just as soon as I finish this cup of tea….